Hello! Welcome.
So, as I'm sure you already know I love Harry Potter. I love Harry Potter so much that I named my dog, Nagini. I'm not even embarrassed when I have to take her for a walk and shout her name. That's how deep my love of the wizarding world runs.
But back to the matter at hand, so I love Harry Potter so much that I have tried to take part in this readathon every year since it started and I have always failed because I am bad at readathons. I work too much, I'm too tired, there's always something good on TV, there is literally always an excuse, but not this year.
This year I will read 100 books if it kills me and that means finally completing this readathon and taking my OWLS! I will be reading for the chance to become a Wandmaker and I am also taking my Animagus Training because I want to be a dog like Sirius ❤
Please read below for my TBR.
---
So, In order to become a Wandmaker and complete my training as an Anigamus, there are seven prompts that I must fulfil, so here we go:
Arithmancy: Read A Book Outside Your Comfort Zone.
For this prompt, I have chosen to read: City of Bones – Cassandra Clare. Its a fantasy book and it's well documented on this blog how much I dislike fantasy books, but I do like a select few and the Shadowhunter Chronicles are part of that select few.
Potions: Read A Book Under 150 Pages
For this prompt, I have chosen to read Murder At The Royal Wedding – Ron Morgans. I'm looking forward to this one. I came across it whilst I still had Scribd and I downloaded it from Amazon after my trial ended. Its only 96 pages long and I'm interested to see what they keep to fact and what they embellish for the story.
Transfiguration: Read A Book That Includes Shapeshifting.
For this prompt, I have chosen to read Percy Jackson and The Lightning Thief. Now, I have no idea what's in this story. I honestly just asked Goodreads for a list of books with shapeshifters in it and this was one of the ones that came up. Please let me know if it doesn't work.
Ancient Runes: Read A Book With A Heart On The Cover Or In The Title 
For this prompt, I have chosen to read Paper & Hearts Society – Lucy Powrie. Heart is in the title and I've been so excited to read this since it came out. So it fits perfectly.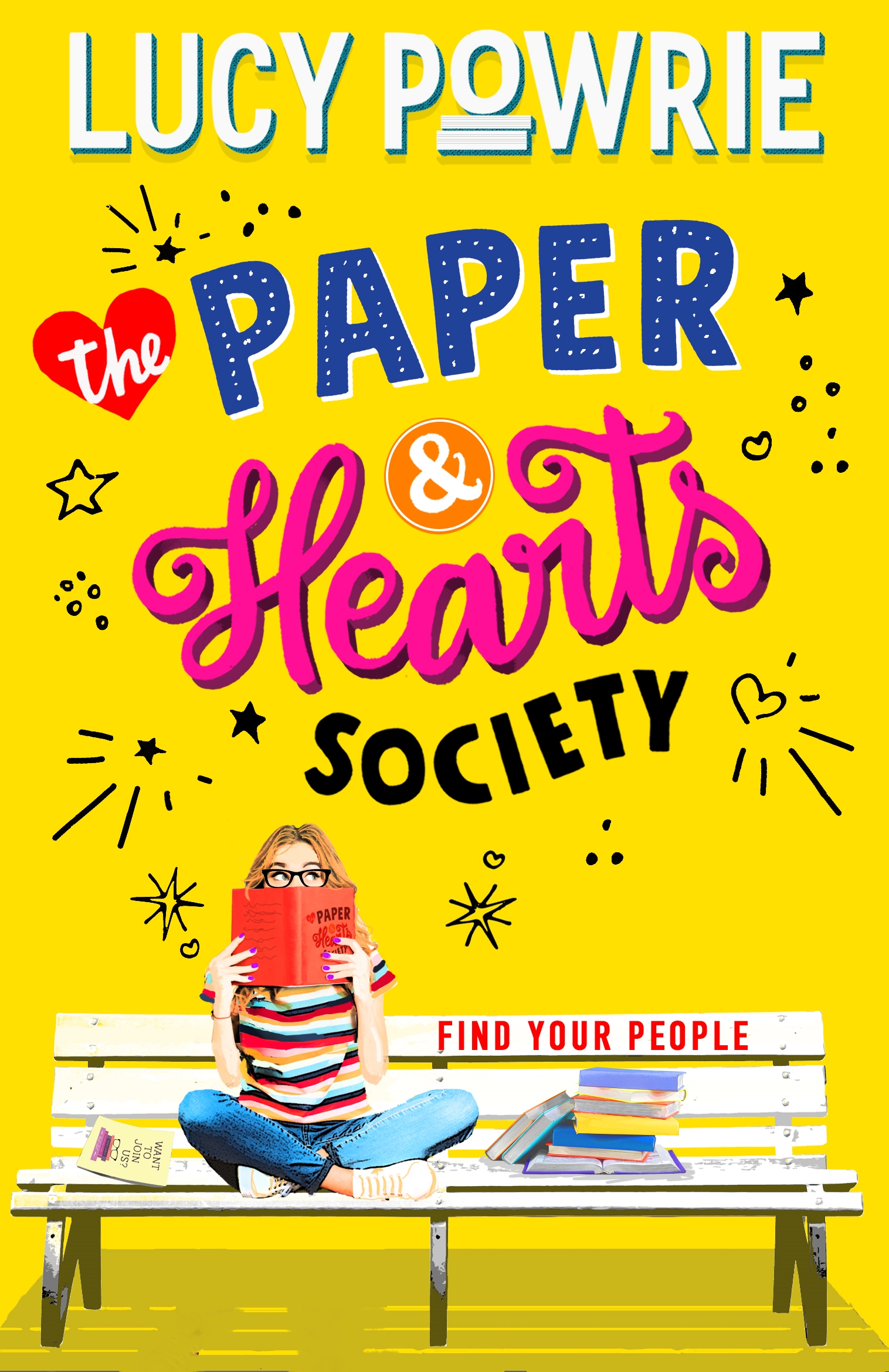 Herbology: A Book Begining With M
For this prompt, I have chosen to read My Life Next Door – Huntley Fitzpatrick. I love YA Contemporary books and this one will be no different. I can't wait to read it.
Care of Magical Creatures: Read A Book With A Creature With A Beak On The Cover
For this prompt, I have chosen to read Flipped – Wendelin Van Draanen. I've seen the film to this and I loved it. It's part of my TBR for Pop Sugar Reading Challenge 2020 as well so its an obvious choice.
Charms – Read A Book With A White Cover 
For this prompt, I have chosen to read The Hate U Give – Angie Thomas. Everybody except me has read this book and I would like to remedy this and its also on my TBR for Pop Sugar Reading Challenge.
---
Extras –
I also decided to pick the books for the remaining prompts. Just in case I manage to read the seven books I've already put on my TBR.
Astronomy: Read A Book When It's Dark Outside
Reading a book when it's dark means I'll read a book when I finish work at 8pm. So, after a 12-hour shift, I need a book that's short and concise. So,  I've chosen to read Heartstopper Volume 1-3. Probably. If I get Volume 1 read then I'll be happy but with my Goodreads Reading Challenge, I want to push for more books.
Defence Against The Dark Arts: Read A Book Set On The Coast Or At Sea.
Bit of a weird choice for this one, I was taking a BuzzFeed quiz the other day and I realised that I didn't know anything about The Lord Of The Flies – William Golding. Most people read this in High School and I didn't. To busy reading and having to write essays about Of Mice And Men. (Great Book, Highly Recommended).
Divination: Assign Numbers To Your TBR And Use A Random Number Generator To Pick Your Read. 
So, I have 744 books on my TBR. So, I used a random number generator to pick a number between 1-744. It came up with number 78. When the TBR is in the order that I've added them on Goodreads. That is American Royals – Katherine Mcgee. I really like the idea behind this book so obviously, I did a weird dance when I realised which book fate picked for me.
History Of Magic: Read A Book Featuring Witches/Wizards. 
For this prompt, I have chosen to read City of Ashes – Cassandra Clare. Mainly because I'm hoping to have read City of Bones by then and I'd like to get more reading done.
Muggle Studies: Read A Book From A Muggle Perspective (Contemporary)
For this prompt and the last prompt of this TBR. I've chosen to read Love, Life and The List – Kasie West. I love KasieWest. That's the only reason. I've been trying to make my way through her books for the longest time and this is the next one.
---
That's it. That's the end. What are you reading for the OWLS?